Do you have know-how to share as a TAFE teacher?
Every course taught at Box Hill Institute needs an industry expert with the know-how to teach it. TAFE teachers come from a wide range of backgrounds. You might be:
a plumber looking to 'get off the tools' and try something new
a nurse who, after years of shift work, wants to be able to pick the kids up from school
a small business owner who is passionate about their industry, but has had enough of the daily demands of running a business
an engineer prompted by COVID to re-evaluate what they want out of life and the remainder of their career.
What incentives are we talking about?
Changing careers can be daunting. Take advantage of the $10,000 TAFE teacher incentive payments to make the transition to a new career a less daunting reality for you.
The Department of Education and Training, Victoria is offering successful candidates some amazing benefits for taking part in the program. There are three milestones, each with support and completion requirements.
Program Milestones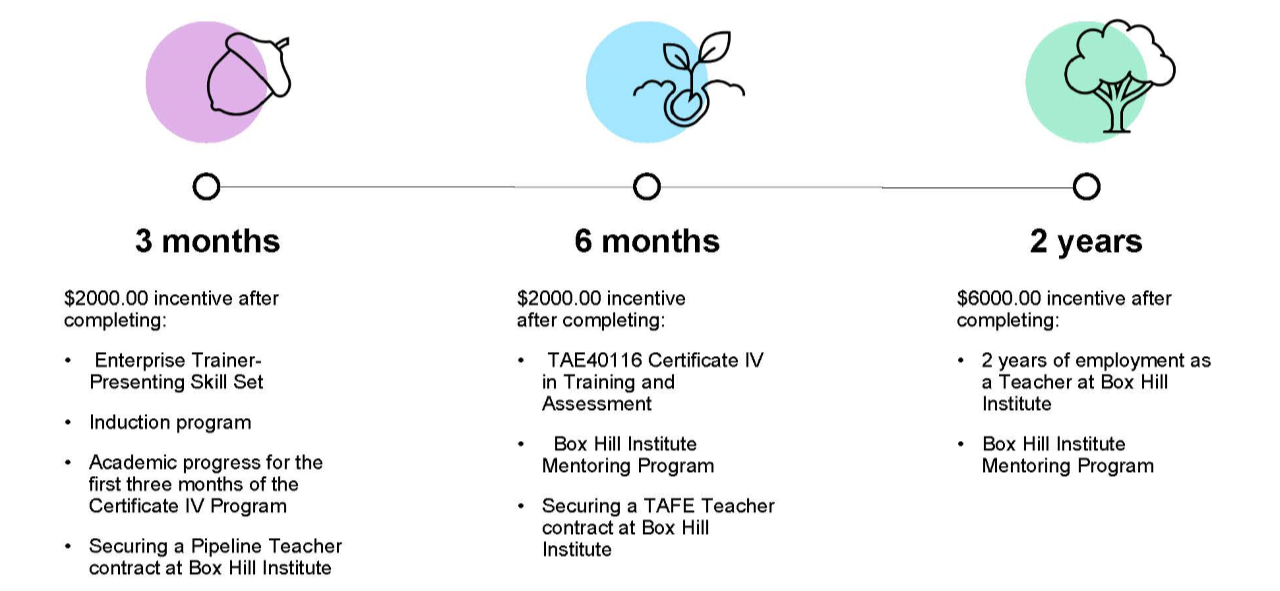 How does it work?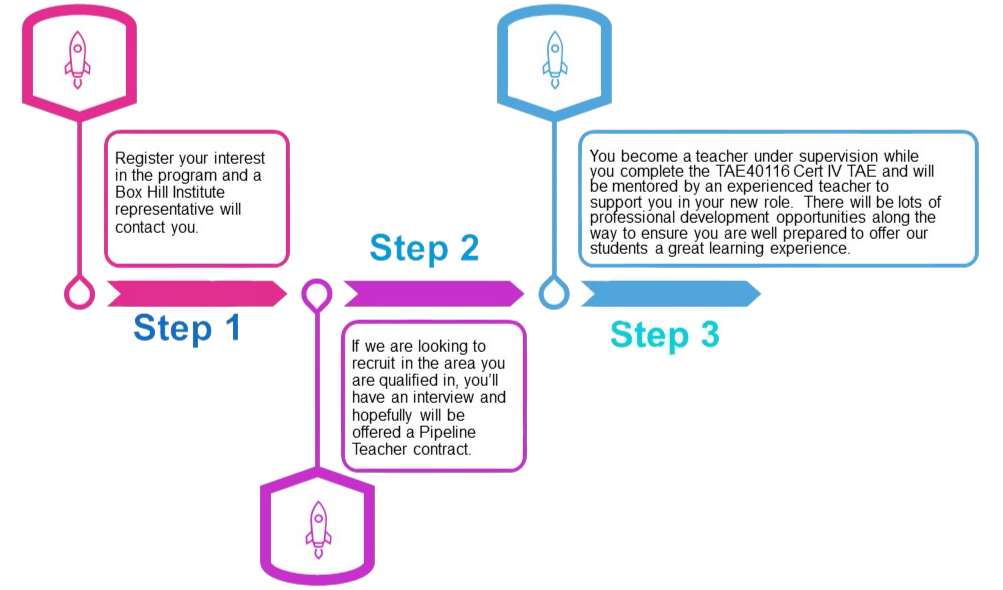 Interested?
Complete the form below to apply, we look forward to talking with you soon.