Ms Vivienne King talks about her role as CEO, working with her executive team, and what's ahead for BHI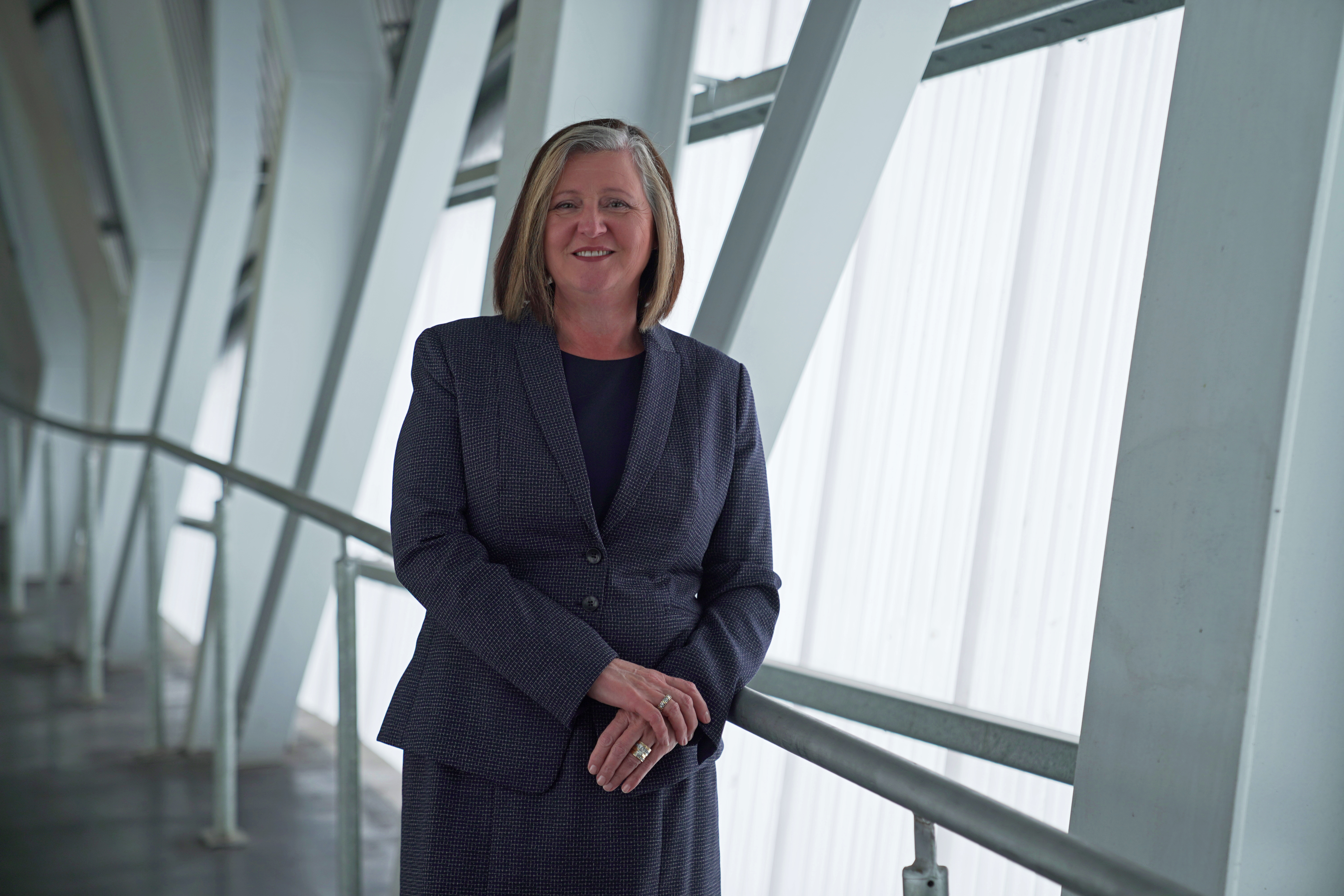 Starting as CEO at Box Hill Institute in 2018, Ms Vivienne King brought a variety of skills, experience, qualifications, and attributes to head up this leading secondary, vocational and higher education provider. BHI is known for its collaborative, industry-connected and practical approach to teaching and learning.
Ms King's career has spanned a range of industries including health, education and transport. Her previous education experience was at Western Sydney University, but many of her senior executive roles have been in the transport sector – in Australia and overseas. These include President and General Manager for British Columbia Rapid Transit Company Ltd, Canada; Executive Bid Director/CEO KDR – Keolis Canada, in North America/Australia; and Chief Executive Officer, Keolis Downer – KDR Gold Coast – the operator and maintainer of G:link (Gold Coast Light Rail and Tram Network), in addition to Chief Operations Officer of the largest railway in Australia.
Q: What made you come back to Australia to head up Box Hill Institute in Melbourne?
A: A recruiter contacted me to see if I would be interested in moving back to Australia to work. They said they had an interesting job for me and wanted to recruit me to come back to Australia for it. I was living and working in Canada at the time, enjoying heading up the railways of British Columbia. I had to think about whether I wanted to return to Australia and head up a TAFE.
To me TAFE means good quality education and training at a reasonable price. TAFE's are also very industry-connected and invest in areas to deliver relevant, timely and up to date programs for industry. They also reinvest back into the organisation as well, to enhance their course offerings and facilities for industry needs, while still running commercial interests and delivering major government contracts across correction, defence, and commonwealth programs.
Q: What ultimately attracted you to move back to Australia and take up the role of CEO at Box Hill Institute?
A: Box Hill Institute isn't just a TAFE. It has an incredibly rich and fantastic culture, and a wonderful history. BHI is also substantially engaged with business internationally, which made the role of CEO really appealing. I was excited about the prospects of leveraging the diversification that BHI offered for the right person. The journey the Institute was on really motivated and inspired me and I was fascinated and curious about the opportunities that lay ahead.
One example is the commercial tower being built by a developer within the Box Hill precinct. As well as the tower, within the contract for this, the developer is also constructing and providing a state-of-the-art nursing training centre for BHI. Another example is the Lilydale campus, which was in the process of being reactivated at the time I was offered the CEO role.
As well as vocational education, BHI offered me an extremely interesting and innovative strategy of diversification. I was attracted by its history and culture, as well as what lay ahead for the Institute.
Q: Did you plan on having an all-female executive team at BHI or did it happen organically?
A: I'm a great one for meritorious appointments. I honestly believe a person should be appointed based on their merits and experience. At first my new executive team was all women, apart from one man, the CFO. He had come out of retirement for the CFO role for BHI. Then Covid-19 hit last year, and my male executive decided to re-evaluate his life and work regarding the global pandemic and the resulting economic environment. Ultimately, he decided to resign and return to retirement.
Once this happened, I reviewed the situation and decided to merge two executive portfolios/roles into one. My decision to do this also took account of Covid-19, the resulting economic downturn and everything that was happening in 2020. So, one of my female executives ended up having the CFO role merged into her existing executive role. I didn't purposely look to have an all-female executive team, but it happened last year anyway.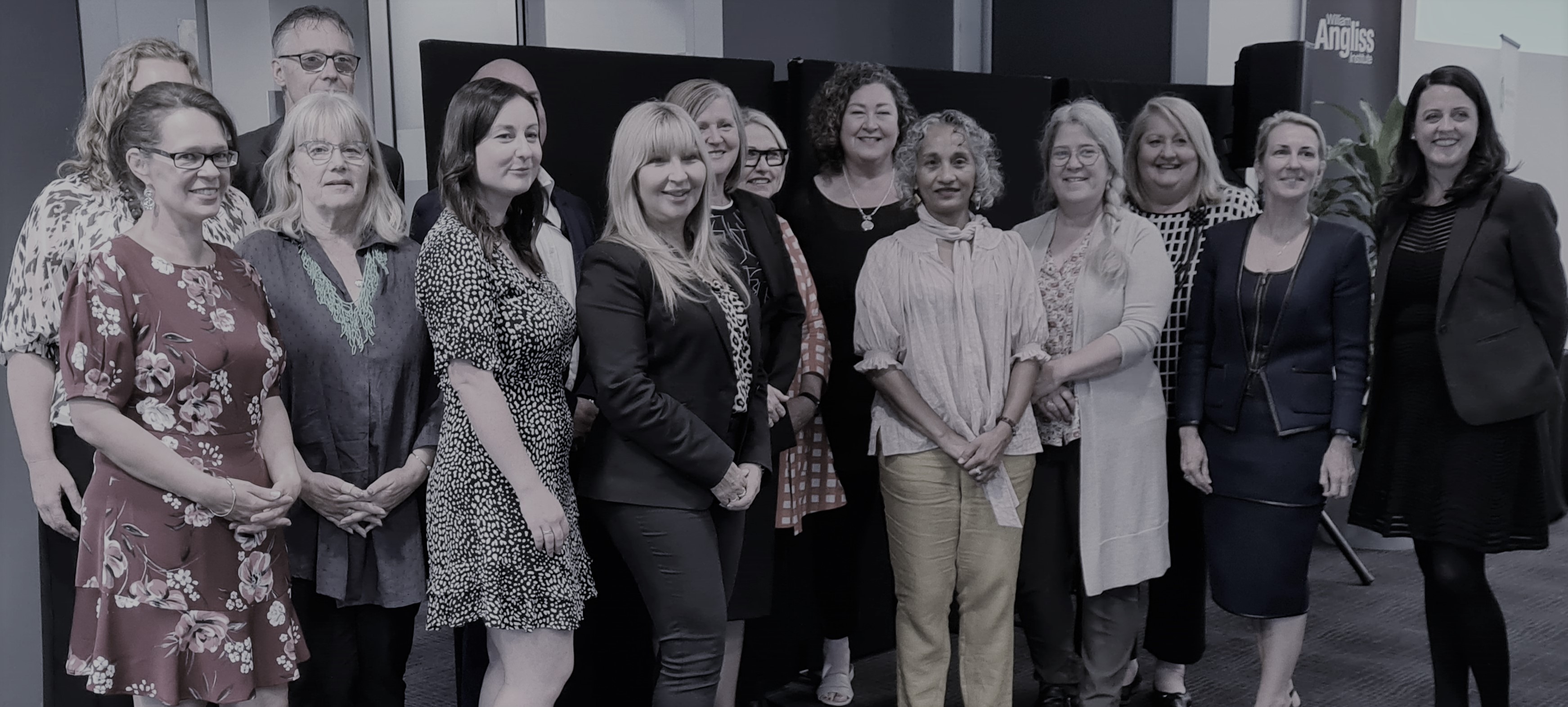 Q: Working with an all-male executive team and working with an all-female executive team … what are the differences?
A: I have worked with all-male and all-female executive teams. In my experience and in the past, I've found all-male executive teams tend to run on mateship but are very professional with a female CEO. However, men will still want to compliment me on what I'm wearing, and they are often unsure as to whether they should shake my hand or kiss my cheek when we meet, which can be frustrating.
I think in my evolution as a woman – in life and at work – I've found that I was much more tolerant of things when I was younger. As I've got older and moved higher up in my career, I've put myself first in situations a lot more.
I find females are relationship driven in life and work, which, in an all-female executive team, is fine until things become challenging. It's then that you realise that not all female relationships are strong. I have a saying about this: Females run deeper.
As a CEO, I encourage my executive team to be able to share how they are feeling, and I think female staff are more open to sharing their feelings. I find males don't share as much, if anything, which can end up being an issue in an executive team. I like to create a safe space for my executive staff (whether male or female) and a safe environment, so they feel able to share their feelings. I can report that me and my current all-female executive team are all talkers – which is very funny at times, but never to the detriment of what we need to achieve!
Q: What would you say you were like to work with as a CEO? And what are your strengths?
A: I am recognised for my dynamic, energetic, and passionate leadership style. I make astute assessments of complex circumstances and settings. And I have the fortitude to back my decisions in turbulent and unpredictable environments and times. 
As a CEO I do have my own expectations and my non-negotiables. I prefer colleagues to raise a concern they have regarding another colleague with that colleague first, rather than come to me to sort it out. We are all adults and I think it's much better for people to work through issues together and reach a positive or at least workable outcome together. Empowerment and accountability are important attributes and assets to have.
Q: Did you want to be a CEO when you were younger and starting out in your career? Was that something you were aiming for?
A: Many years ago, I gave a talk to about 1,000 women, I had a senior manager role with RailCorp at the time. I left school in Year 8 with no qualifications, but I now have five degrees including a Master of Arts – Public Policy, Leadership and Management.
I remember talking to the 1,000 women about what I thought was important for me at the start of my career. I wanted certain things – the corner office, a private secretary, to be the boss, and to earn a lot of money. But in summary, you need to be careful what you wish for!
I now have a corner office, but I'm hardly ever there. I also have a private secretary, but once you have one, they tend to end up running your life and managing your minutes. I wanted to be the boss and I am the CEO of BHI, but are you ever really the boss? I may be the boss in name, but I'm still accountable to the Board and the Minister. And yes, I do earn good money, but the tax office takes a lot, so it's not all yours.
These days my career goals are somewhat different from those at the start. I aim to influence the future, I like the role I have and my career to help society, and I want to drive forward for a better future … all of which I am doing as CEO of Box Hill Institute.
Q: Do you think that there are still some things that need to change for women at work and in Australian society?
A: Yes, I still think there are changes needed for women at work and in society – some things still need to be done for women. Acknowledgement for their input, work and initiatives, and more diversity across the board are needed. I hate tokenism and when quotas for women on Boards were introduced and then things didn't work out, men saying that women were not quite ready, it ends up being counterproductive. If one woman fails on a board, we all fail. There needs to be a careful balance of diversity including women.
Q: Do you have any advice for women at work and moving up to higher or executive roles?
A: You have probably heard women say, I can do 80 per cent of that job but I need to train for the other 20 per cent before I apply for it. I say, go for it. You will be surprised at your toolbox and what it and you can do. You already have experience in a career, as a colleague, manager, and staff member, and you also have all the other experience as a mother, wife, partner, sister, daughter, child, aunt, friend, etc. Through all these varied roles you have learnt many important skills that can be used in your work. So, take the risk and jump in – it will make a real difference for you and will raise your profile and your value proposition at work.
Q: What is important to know about your role and the role of the CEO?
A: In the end, a CEO is never really the boss. A good CEO is guided by their team that works with them and for them. Your team delivers what is best for your client base and you need to be guided by them.
Q: What is ahead for BHI under your leadership?
A: Through Covid-19 and the economic downturn last year, it was important to consolidate our learnings and be agile. Out of those learnings, some areas need to be left behind … but that will benefit the future for BHI. There are financial opportunities ahead and chances to reinvent BHI – coming out of the pandemic and economic recovery and into CovidSafe life and work ahead. What stands out for me, are BHI's core relationships with industry and employers – these are extremely important for us.
Moving forward, we need to be responsive and agile. We need to take account of the findings of the Royal Commission on Aged Care that has just been released, the opportunities and the threats. We need more in situ teaching at workplaces; we need to build BHI's reputation; and we need to keep one step ahead in these uncertain and changing times. There are lots of exciting challenges and opportunities ahead, and it's a real privilege to be CEO of BHI and to lead the Institute forward in these changeable, interesting, and opportunity-filled times.