Sport and Recreation students at Box Hill Institute are geared for a career in the sports industry after the signing of a partnership agreement with Melbourne United Basketball for the 2019-20 season.
As part of the agreement, students are working with Melbourne United on match-day events, working with sport professionals and expanding their industry knowledge and networks.
Melbourne United is a premiere basketball team within Australia, competing in the national NBL competition. Over the next two months, students will work at Melbourne United home games, hosted at Melbourne Arena.
The first two games with a Box Hill Institute presence were in December.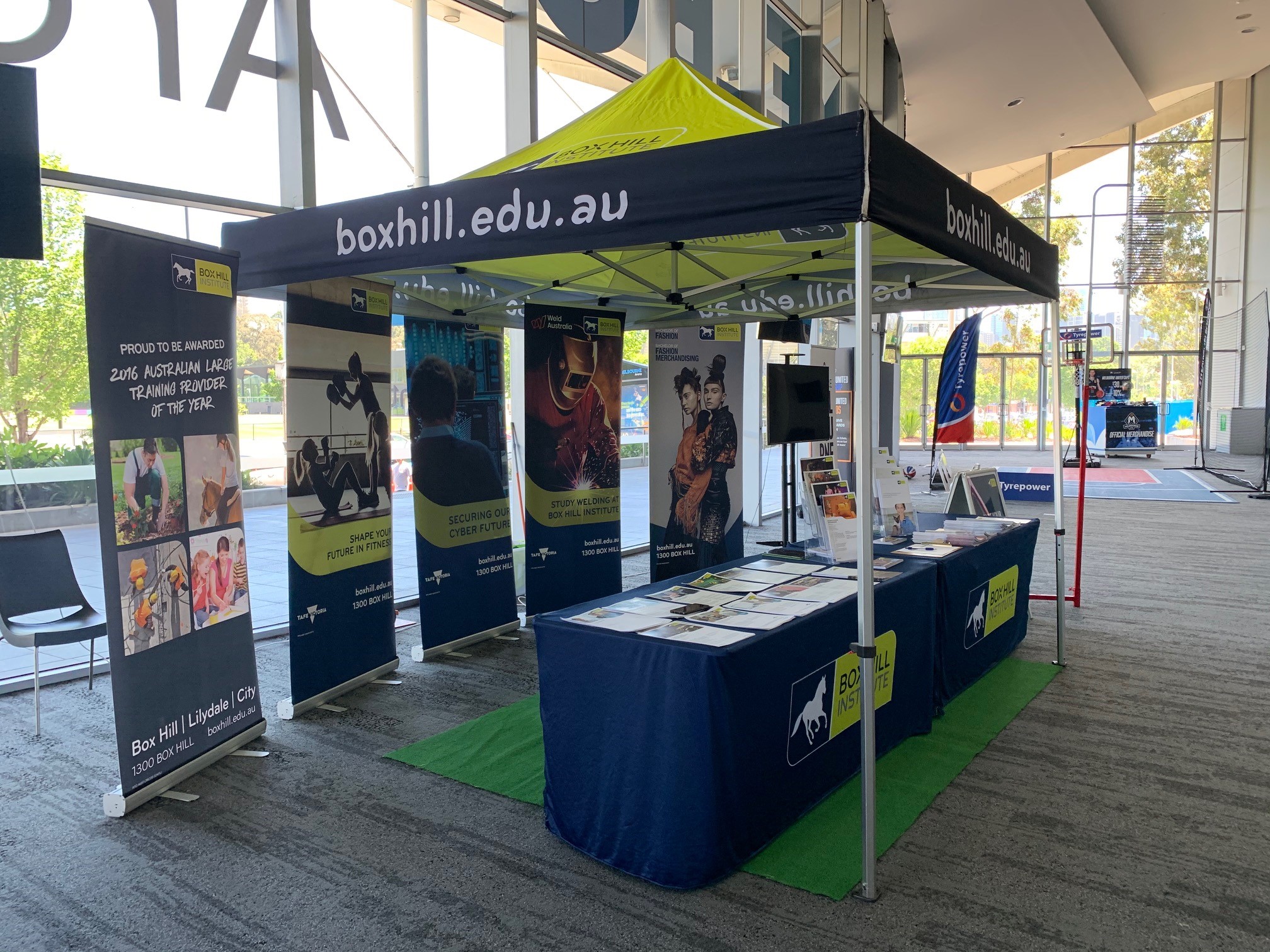 Teacher – Sport and Event Management, Simon Carlile, is excited for the opportunities that this parternship will bring to Box Hill Institute. "Box Hill Institute has had a long history with basketball, we have had staff and students that have played at the highest level. It's a really exciting time to be partnering with Melbourne United, basketball is back in Australia and there will be great opportunities for our students. We pride ourselves on developing strong partnerships to deliver "real world" experiences for our students and staff."
Scheduled for next month, the NBL Finals are just around the corner and will witness teams placed 1 to 4 compete for the title. With Melbourne currently in fourth position, we are hoping our students will get to be a part of the finals. ​
Check out our Box Hill Institute stand at the upcoming Melbourne United games at Melbourne Arena on Wednesday 29 January (during the Australian Open againist the Perth Wildcats) and Saturday 8 February againist the Illawarra Hawks.