Congratulations to Dean Champ, teacher in the Disability Enterprises team, for winning an Australian Training Award in the Excellence in Language, Literacy and Numeracy Practice category on Thursday 18 November.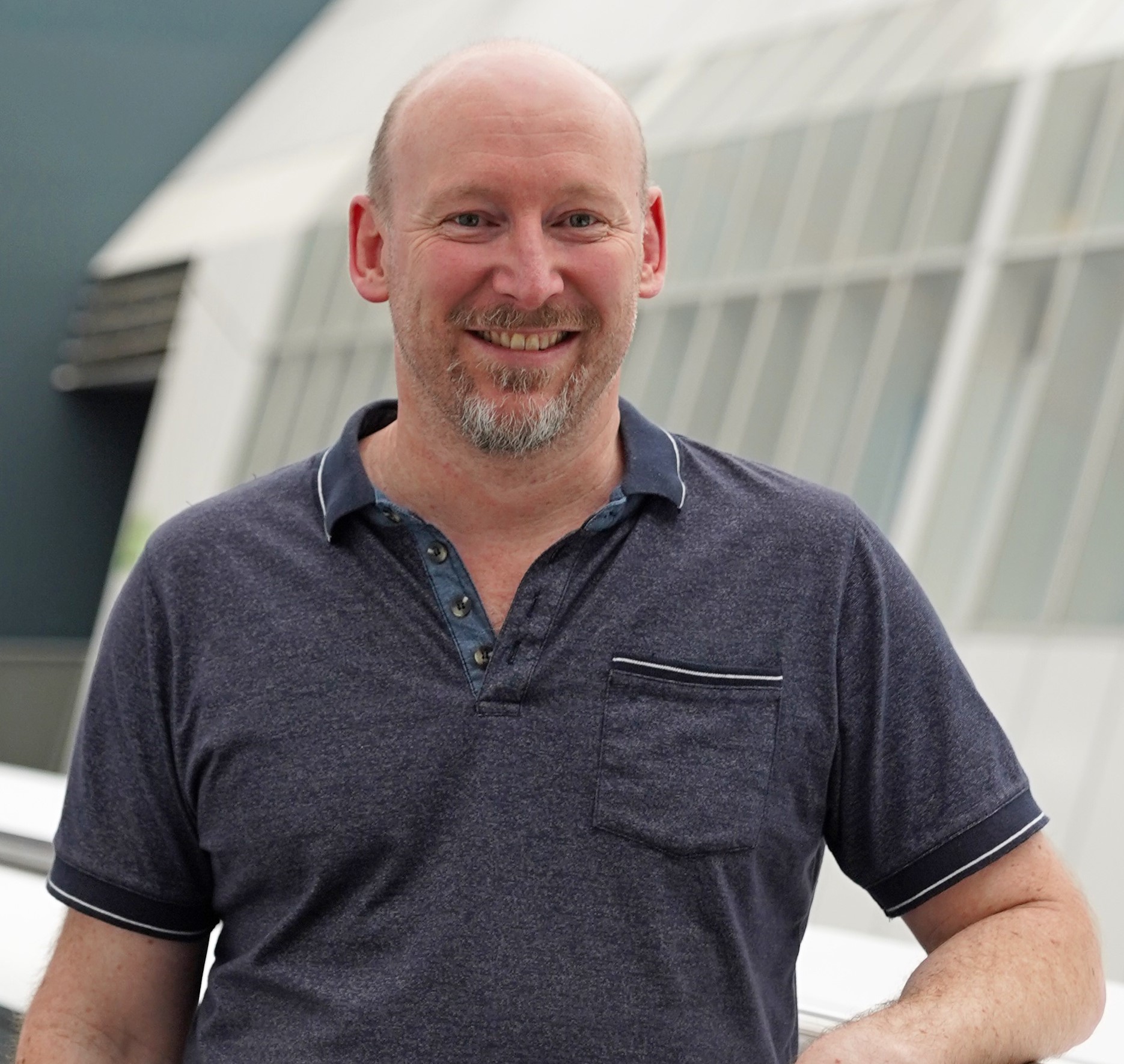 Dean Champ's career began teaching language, literacy and numeracy (LLN) in 1996, as an Integration Aide at Geelong Grammar, assisting to deliver the speech pathologist's LLN programs. He moved on, working at the Chisholm Institute for 18 years delivering the Certificate I in Work Education and Certificate I in Transition Education before commencing at Box Hill Institute. For the past three years, Dean has worked in the Disability Enterprises team which partners with a range of disability enterprises to provide employment preparation training for their clients.
"Recognition like this, on its own is commendable. But what drives Dean and his fellow teaching team is the focus on what essential skills can they teach students with intellectual disability that will increase their opportunities and readiness for employment. The current level of employment is 17% compared with 96% for people without intellectual disability. The results we are witnessing proves the effectiveness of the efforts from Dean and his fellow teaching team are exceptional," Michael Meehan, Dean Faculty of Foundation, Sport & Business says.
Sharing Knowledge
Dean leveraged his vast experience to write all learning material and assessments for the implementation of new courses, Initial Adult Literacy and Numeracy and Certificate I Initial Adult Literacy and Numeracy courses in 2020.
Taking initiative, he has written a set of guidelines for the entire teaching team to follow in regards to formatting and presentation of learning materials for students with intellectual disabilities. He shares his knowledge with others by creating guidelines and professional learning videos that are accessible for other Box Hill Institute trainers.
"Too often we hear people say that students with intellectual disability are not capable of this or that. Dean, the teaching team and of course the students constantly prove that is not true," Michael continues, "Dean and his colleagues were not going to let the inconvenience of lockdowns stop them teaching a cohort of students, who face a larger set of physical and environmental barriers but are still craving to learn and step closer to being employable."
Going Above & Beyond
It was during the global pandemic, Dean's dedication and heart for his students shone. He adapted and re-created curriculum and assessments, ensuring any students that faced a barrier with technology or lacked learning support at home were not left behind. His goal was to keep students engaged, and continuing to learn through the challenging period. He ran individual sessions students on online, email or telephone. Dean went above and beyond by posting or driving hard copy packs of course-work and assessments to students' homes to meet unit end date deadlines.
"I think it is important to develop a level of mutual trust and respect with the students so we can go on a learning journey together. This has been especially important over the past few years with the constant shifts in how classes were being delivered from face to face on campus or offsite, to remote delivery on MS Teams and Zoom.
As it [lockdowns] was a situation that was beyond our control, it caused some confusion and frustration with some of our students, so I felt it was important for us to maintain a sense of normalcy and still be able to finish what we had started and for our students to have a sense of achievement and success in very challenging circumstances," Dean says.
Delivering Training Throughout Lockdown
During COVID-19, Box Hill Institute was one of the few disability educators who continued to deliver virtually training throughout lockdown. By innovating and committing to delivering outstanding student experiences, Dean showed that this was possible to do while maintaining the quality of work.
"I feel very honoured and quite humbled to be the winner of this award. It is going to take a while to sink in, but I am proud to be representing Box Hill Institute, and my wonderful colleagues in the disability area who are all hard working and dedicated teachers.
I didn't get an opportunity to say any thank you's [at the awards], but I would like to thank my colleagues and especially Kerrie, Michaela and Kate for all their support over the past 18 months, my managers Robyn, Rosie, Michael and Jane; Annie and Annemaree from Teaching and Learning Enhancement, the executive management team lead by Jane Trewin, as well as the fantastic support staff from our business partners that I worked with this year," Dean says.
Congratulations Dean!