It seems somehow inevitable that Daniel Nogueira – a keen traveller who speaks four languages and has visited 28 countries – would find a career in tourism, though it didn't happen straight away.
"I've always had trouble deciding what I wanted to do," said Mr Nogueira, who recently graduated with a Certificate III in Tourism at Box Hill Institute, "but I knew that it had to involve traveling, helping people and using my language skills."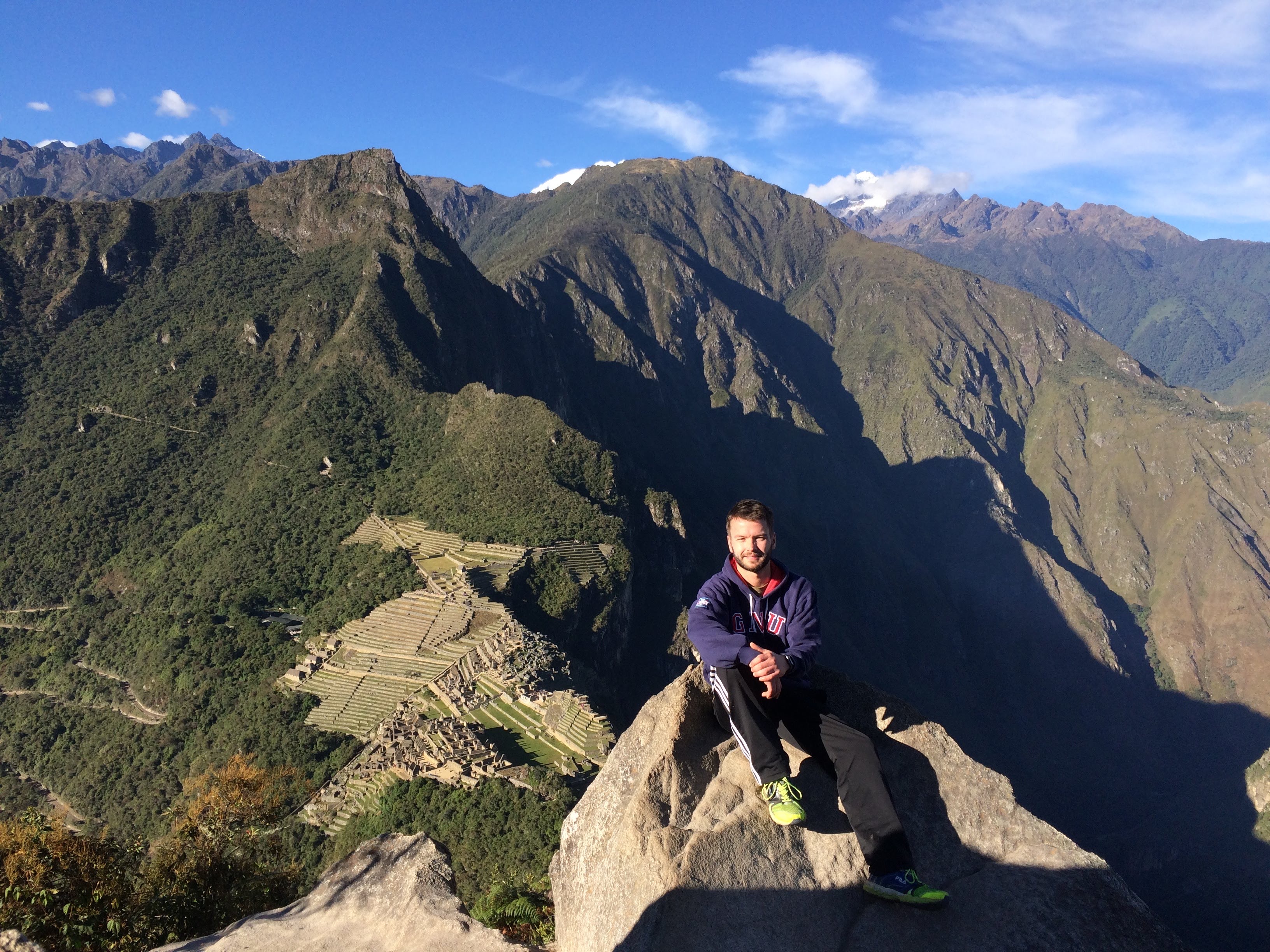 Adapting to online study and creating travel itineraries
Mr Nogueira discovered BHI's training courses online and applied immediately, after checking the course content and reviews. Having never studied an online course before, his only real challenge was to adapt to an online learning environment – after that, he dived into enjoying the work.
"I really loved the assessments that involved creating itineraries for fictitious customers," he said. "I'd research different destinations across Victoria to suit people's needs, get quotes and so on. Now I want to visit all of those places!"
He won't have time to visit them yet, as he just started work with Virgin Airlines as a guest service agent in mid-October. Along with all his technical skills, Mr Nogueira is confident that the customer service skills he learned during his Cert III course – including how to effectively use body language, vocabulary and eye contact – will help him look after passengers, who may be feeling very emotional after so long in lockdown.
Connecting a love of travel, languages and meeting new people
"There might be feelings that people need to let out, but people in hospitality and tourism have got the experience and they know how to take care of them.
"I'm so glad that through this course I've been able to connect my love for traveling, my love for languages, and my love for meeting new people. It's my first role in the tourism industry. It all just seems to fit in nicely, you know?" said Mr Nogueira.
Course Coordinator and Teacher, Sharyn Smith said: "The great thing about our Certificate III Tourism course is you can combine your interest in and love of tourism with your studies to gain a fantastic qualification, one that is recognised by employers and industry.
An excellent student rewarded with a fantastic tourism role
"Daniel exemplified all of this. He is an excellent student, and his efforts in his studies and life were rewarded with a fantastic position at Virgin Airlines."
Already, Daniel is thinking about further study to train in new areas of the aviation sector to cement his role with Virgin Australia. "I might add another language to my list as well. I've been studying German on Duo Lingo," he said.
Mr Nogueira encourages others who like learning new things every day and meeting people from different backgrounds to consider the BHI tourism course.
"With the country opening up and lockdown ending, there will be plenty of jobs out there. It's good timing – for me and for anyone who really wants to start a career in tourism."