After a tragic accident left Josh Allison paralysed from the chest down in 2011, he thought his sporting days were over. Little did he know that it was the birth of his professional basketball career. He said, "I got introduced to wheelchair basketball, which gave me a new motivation and led me to make the Australian men's wheelchair team in 2013-19 winning a gold medal in 2014 and going to the Paralympics in 2016."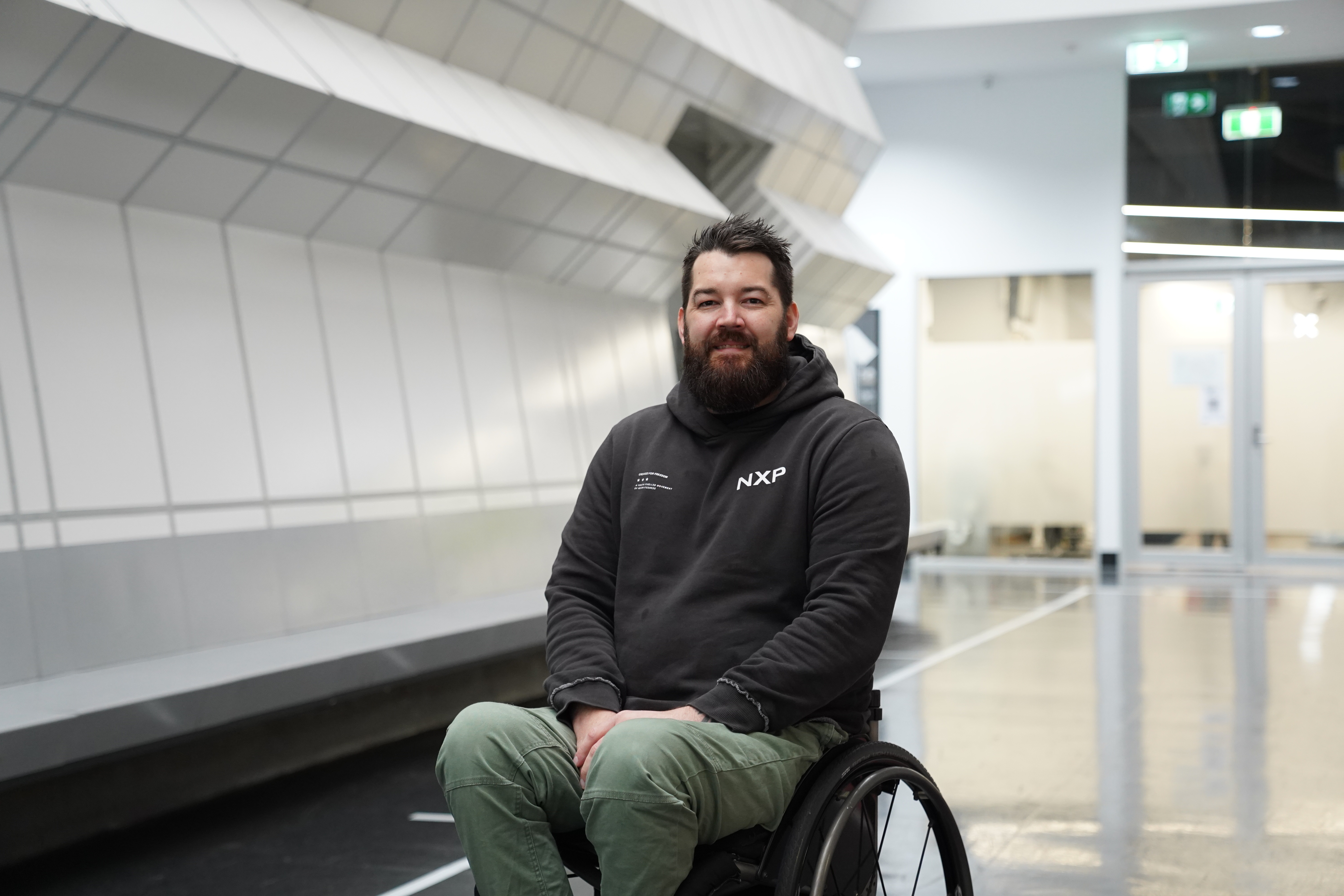 After being a stay-at-home dad and spending a couple of years not doing much, Josh decided he needed a change. Now he is onto bigger and better things after completing a Diploma of Sport (Coaching and Sport Development) with Box Hill Institute in September 2020.
According to Josh, the Diploma of Sport is an excellent course. He said, "It teaches you about inclusion and participation and what happens behind the scenes in sport. That's why I enrolled in 2020. It gets you to look at sport from a different angle."
Josh enjoyed his time studying at Box Hill Institute and said it was very adaptable to students, whether or not they have a disability. He said, "They are always pushing to get a diverse group and everyone can learn from each other and make themselves better for when they want to get into the industry.
"I think the facilities are quite good, accessible, and clean considering that I am in a wheelchair myself," he said.
Sport has been a big part of Josh's life physically and mentally since his accident and so he decided it was time to put a new challenge on his list. Once he completed his Diploma in Sport, he enrolled in a Certificate IV in Teaching and Assessment. His sport teacher caught wind of this and suggested he apply for an open position at Box Hill Institute.
Josh has now been teaching the Certificate III in Sport and Recreation, the Diploma of Sport (Coaching and Sports Development and the Diploma of Sport Recreation Management for the last six months.
Josh said he never imagined himself teaching but he enjoys it. He is inspired to teach thanks to his love for sports, teaching people what he knows and watching them develop their skills. He said, "I just love sport. I played professionally for Australia in wheelchair basketball and I just want to give back now that my playing days are over." He loves seeing the students come into their own as they develop throughout the year.
The most important lesson Josh teaches every single one of his students is to respect each other and love what they do.
For anyone who has suffered a life-changing injury, Josh said, "Keep on moving forward and stepping out of your comfort zone. I know I did and the opportunities I have gotten out of it has been life changing for me because you never know."
In the next five years, Josh hopes to continue teaching or working full time while continuing to further developing himself.