Up until recently, Cyber Security was a career field dominated by men, but Box Hill Institute (BHI) has been making real inroads to change this. The first Certificate IV in Cyber Security was taught at BHI in 2016, with no females enrolled in the course. But just four years later, BHI had increased the number of women completing this qualification to 99 over 2020, a huge improvement.
Head of Cyber and IT at BHI, Ms Jo Cave, said it was a conscious decision to attract more women to study to have greater diversity in this key global industry.
"We listened to industry who wanted greater diversity in Cyber and we had a real drive to advertise for women to study our program. In 2019, Free TAFE became available and, over 2020, we focused on Commonwealth Supported Places for this drive and had 39 per cent female students that year – well above the national average," said Ms Cave.
As well as heading up Cyber and IT at BHI, Ms Cave is also the National Program Manager for Cadets at the Australian Women in Security Network (AWSN), which assists graduates to find placements and work in the industry.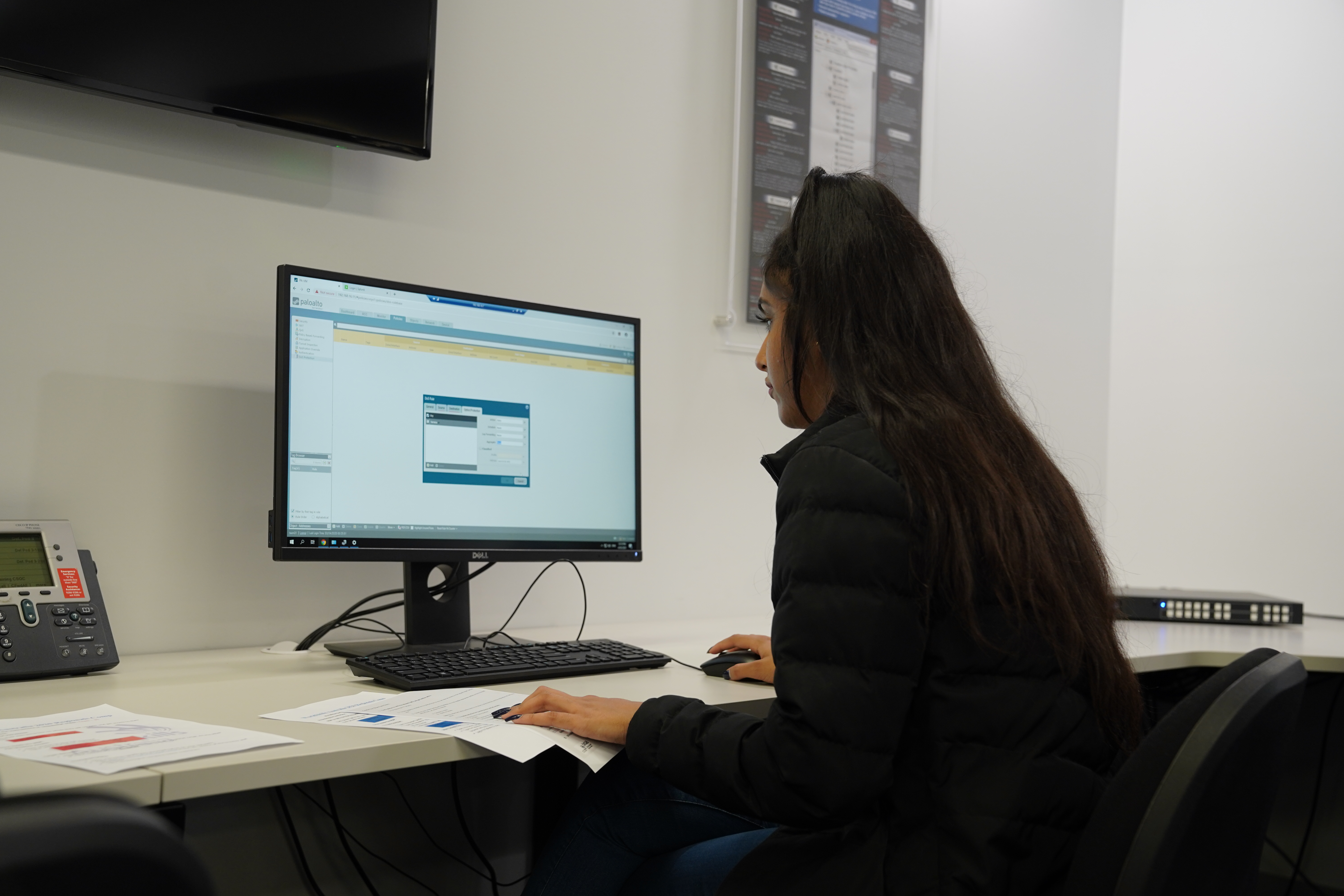 Growing skills and providing mentorship and leadership
"AWSN strongly supports BHI female Cyber students in growing their skills and providing mentoring and leadership. The Network has helped the drive for female Cyber students substantially at BHI.
"Free TAFE in the Cert IV in Cyber has enabled more women to study and reskill, as normally the cost is often prohibitive for many women. Over Covid-19, growth in our Cyber program, female students and the industry hasn't stopped, if anything, it's increased the need for skilled professionals.
"People and businesses have taken to technology all over the world to communicate and work from home over the pandemic. At BHI, we've mirrored the need for diversity and growth that the industry is working towards globally," said Ms Cave.
And it's not just recently that BHI has worked to support and boost women working in male-dominated industries. It's been doing this since it started out as Box Hill Technical School for Girls in 1924.
Some good examples of this are two women who have worked in male-dominated fields at BHI for long parts of their careers – Ms Ann Goodman and Ms Angela Hoare-Lippmann.
Helping to improve communications skills
Ms Ann Goodman, former Manager Contracted Delivery, now retired, was at BHI for 25 years mainly working in areas that were male-dominated fields and finishing work there in 2019. Her first role was a casual sessional teacher in commercial training, where she taught communications skills to male electrical apprentices and IT students.
"They were extremely good at learning the technical skills they needed for their future roles, but not so good at communicating. It was a challenge, but I enjoyed supporting and helping them to improve their communications skills to facilitate them doing their jobs more effectively.
"Later, I worked for BHI at Holden in Port Melbourne teaching literacy classes at night for workers who had English as a second language. This was also teaching men and sometimes could be testing, but it was also incredibly satisfying.
"It was wonderful to see their language skills improve to the point where they could make a presentation to management, be given kudos for their ideas, end up improving processes at Holden, influence change, and even get to travel overseas," said Ms Goodman.
Over her time at BHI, Ms Goodman taught or worked with men in industries including trades, IT, warehousing, automotive, quarrying, pulp and paper, and more. She said that sometimes she felt she had to prove herself to workers and people she was teaching.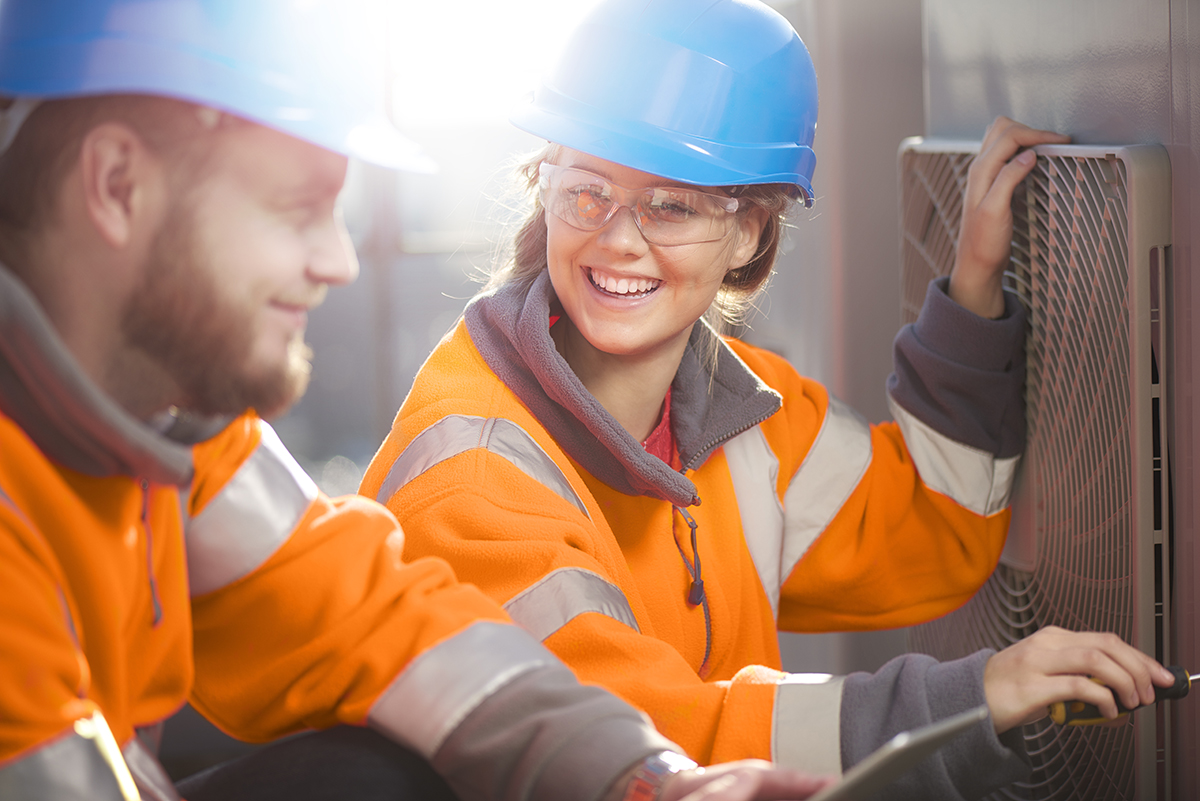 Challenging but supportive, with fabulous career opportunities
"It was challenging and there could be a fine line sometimes working with male workers and male management and the language to use for each group, but I always felt supported by my manager and BHI. Box Hill Institute gave me fabulous career opportunities over the time I worked there.
"I started off teaching, grew into management positions, had lots of challenges and heaps of job satisfaction. I got to travel overseas to give many presentations and, in my last role there as Manager Contracted Delivery, I managed a diverse area with 200 employees; and the team of people I had working for me were incredible," said Ms Goodman.
Ms Angela Hoare-Lippman started working at BHI in the late 1980s, when it was Box Hill TAFE; she is now Executive General Manager – Adult Learning. She has also found working at BHI supportive for women and said her experience has shown her that it's a genuine equal opportunity employer.
"There have been many changes over the time I've worked at BHI, including moving from a paper-based work environment to a digital one. I've also seen many successful women managers, two women Deputy CEO's, women CEO's at CAE – which is now part of the Box Hill Institute Group, and, more recently, a woman CEO with an all-female executive team.
Respectful people and added variety
"My first role at BHI was as a Centre Manager in 1987, then in 2003 I became General Manager of a much larger area, which included all the trades. This was certainly challenging, as all the trade areas were male-dominated, but I found people respectful to work with and it added to the variety of my already interesting role," said Ms Hoare-Lippmann.
Ms Hoare-Lippmann was also part of the championing of the successful Women in Non-Traditional Trade Areas (WINTA) mentoring program for girls and women.
"BHI understands that women do face barriers to successfully enter and operate in non-traditional trade industries, so the BHI Group developed the WINTA mentoring program to help girls and women studying in non-traditional trade areas.
"The program engages women who already have successful careers in non-traditional trades to act as mentors. The mentors 'reach out' to possible mentees, who then choose whether they wish to participate. A key area that mentees have identified for support from mentors is career advice, especially for pre-apprentices looking for an apprenticeship," Ms Hoare-Lippmann said.
The WINTA mentoring program has been successful for everyone involved and current Acting General Manager, Business Development and Partnerships, Tony Watson said it has been a value-added feature for the Trades area at BHI.
From automotive, carpentry and electrical, to logistics and interactive games
"The WINTA program has gone from strength to strength, it's been a successful and popular initiative. It covers automotive, carpentry, electrical, furniture making, air conditioning, building and construction, transport and logistics, integrated technology, digital and interactive games, and more.
"There are still some very outdated entrenched views in society – that women can't work as electricians, carpenters or builders, or they can't do the job as well as men – but this is absolutely not true," Mr Watson said.
At home recently, Mr Watson and his wife had trades people in to do some work and they employed a male carpenter, a female electrician, and a male builder to make up the team for this work.
"It was fantastic to see the female electrician working alongside and with the builder and carpenter – the work they delivered for us was excellent. It's about people with the right skills and attitude, it has nothing to do with being male or female, gender, religion, ethnicity, or background. And as trades have become more technologically advanced, more people are getting to work in them.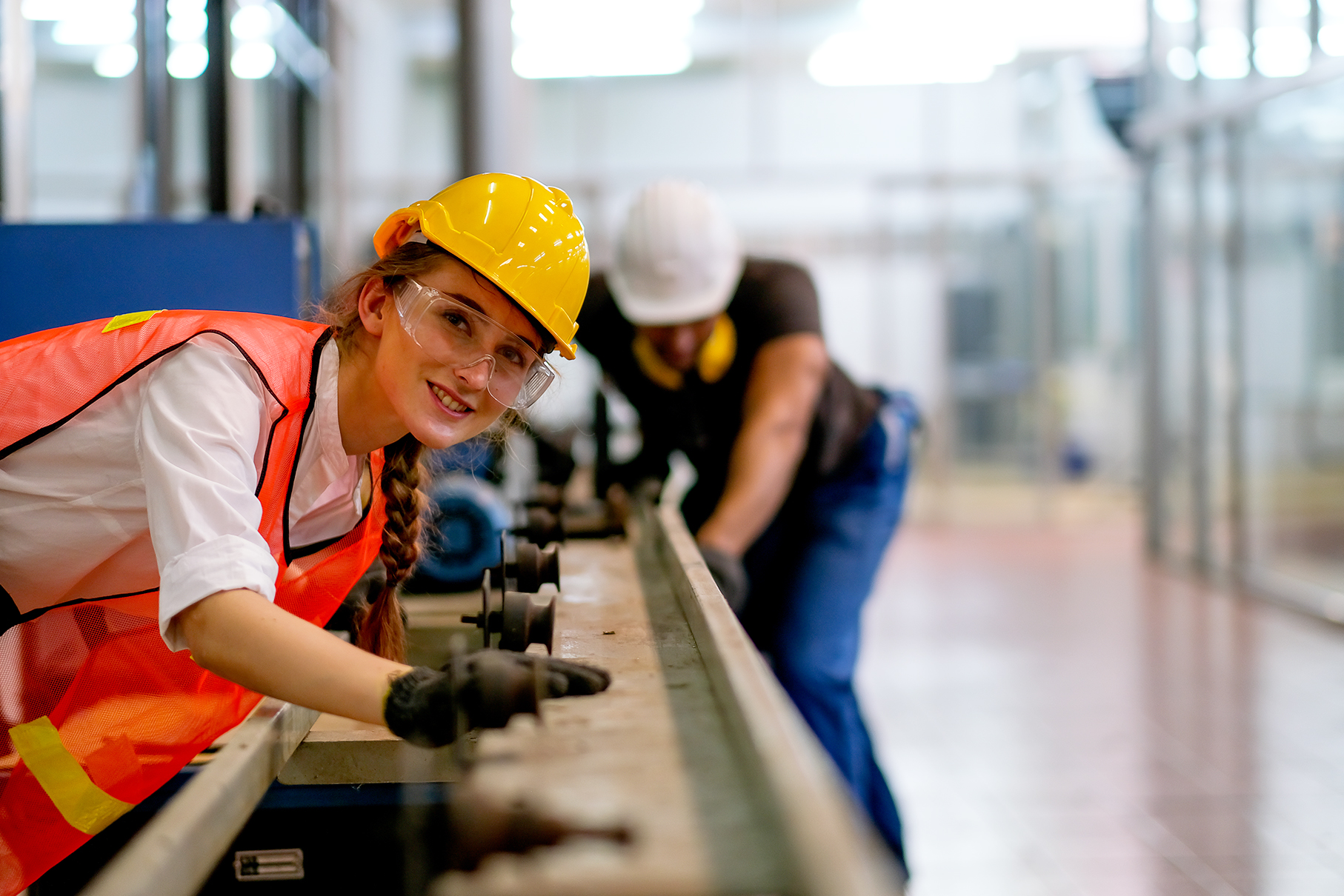 Great to see women succeed in non-traditional trade areas
"WINTA is an extremely rewarding program for everyone involved. It's great to see women succeed in non-traditional trade areas – not only has it diversified the workforce it has improved the workplace dramatically," Mr Watson said.
BHI's next step is to expand the WINTA mentoring program into VET in Schools. Hearing about how supportive BHI has been for girls and women in male-dominated career areas over the years, this move to expand WINTA is not at all surprising.
Box Hill Institute has been supportive of girls and women in technical areas since it began as Box Hill Technical School for girls in 1924, with 65 female junior students and a female Principal, Miss Ruth Evans. And in 2021, it still is. It's still making inroads into male-dominated industries including Cyber Security and non-Traditional Trade areas, which is so good to know and absolutely to be celebrated.