Box Hill Institute sport and fitness students are geared for a sports industry career after the signing of a partnership agreement with Box Hill United Soccer Club.
As part of the agreement, Box Hill Institute students will become trainees and work at the heart of the club, fulfilling their course work placement requirement and adding to their knowledge. Students will work alongside professional players and coaches from junior to senior levels.
Box Hill United is a major soccer club in Victoria and is known for developing young players who have played professionally in national and international competitions. It will allows students to extend their networks within the sporting industry and position themselves for future careers in strength and conditioning, sports administration, events and more.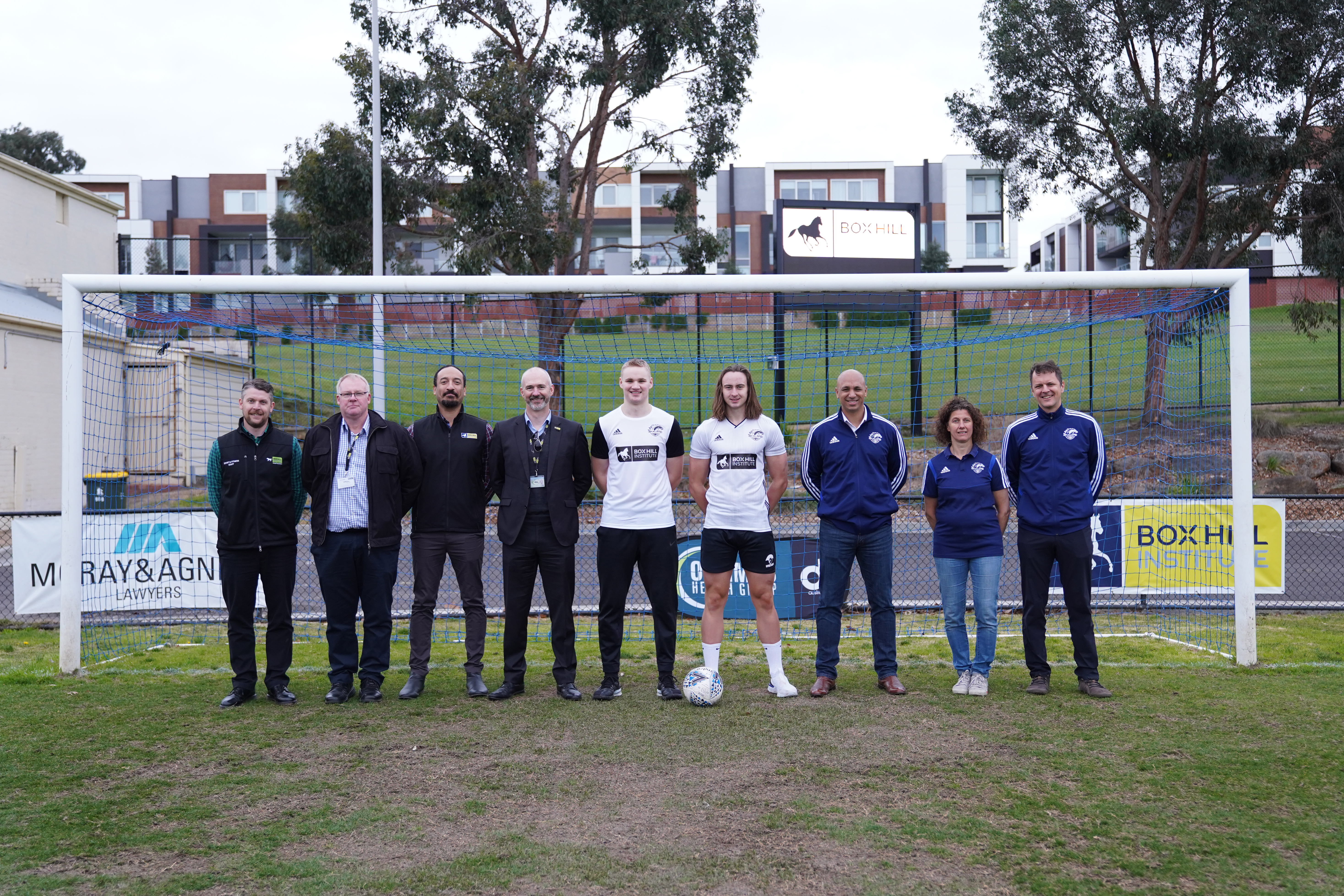 Box Hill Institute Sport and Recreation Teacher, Simon Carlile said, "This community partnership will continue to enhance our industry placement program and give students real life skills in preparation for the competitive sport industry."
Director of Strategic Partnerships for Box Hill United Soccer Club, Carlo Africa said, "We're excited to be working with one of Australia's leading TAFE Institutes, and we're looking forward to building a strong and sustainable partnership with Box Hill Institute.
"The partnership will offer young players and family members, who are already exploring professional soccer careers, an additional avenue to also explore careers in sports coaching and development, and fitness and sport management.
"Our Club will benefit from access to Box Hill Institute's coaching education, sport development and high performance programs, and we're pleased to be able to offer students an opportunity to engage with our industry placement program."